San Francisco Pedestrian Accident Attorney
SAN FRANCISCO PEDESTRIAN ACCIDENT ATTORNEY
Pedestrian accidents happen very often, and these are unfortunate accidents that lead to life-altering or threatening injuries. You may be on your way to work, school, or a gathering with your friends, and a motor vehicle hits you in just a split second with no time to think or avoid any damage.
There will be additional medical expenses, something that you did not expect. You may have allotted your money for other important expenditures, but here you are, forced to pay medical bills. Apart from the stress and burdens of being hospitalized, you might be experiencing pain and suffering from your injuries.
Pedestrian accident cases do not have to be more burdensome than it is. Halavanau Law Office, P.C. is here to help seek justice for your pedestrian accident. You may not avoid a pedestrian accident, but you can prevent damages from burdening your financial situation. We provide aggressive legal representation to ensure those who have been harmed, hold wrongdoers accountable, and maximize their recoveries. Our legal team stops at nothing to make sure victims are fully and fairly compensated so they are in the best position possible to move forward and get the medical treatment they need. Contact us and avail of a free consultation for us to evaluate the merits of your claim.
OUR EXPERIENCED PEDESTRIAN ACCIDENT ATTORNEY CAN HELP YOU
An accident occurred, and you are the victim. It is evident that the negligence of another motor vehicle driver caused your injuries. You would want to evaluate your legal options, and the most important thing is to demand accountability. By recovering damages from the at-fault party, you should receive enough compensation to cover medical bills and other expenses.
Being injured in an accident can leave victims feeling confused, overwhelmed by pain and suffering, and unsure of what to do as they try to recover from their injuries. In some cases, victims are unaware of the legal options available to them. Navigating the complex legal system can be challenging, especially for victims in and out of hospitals and going to therapy for their injuries. Victims of pedestrian accidents can benefit greatly by reaching out to a personal injury attorney in San Francisco to get help for their claims.
Our team at Halavanau Law Office offers a wide range of services to our clients to ensure they are in the best legal position possible to protect their victim's rights. We fight on behalf of injured pedestrians throughout the San Francisco Bay Area to ensure they have the strongest case to demonstrate the damages they have endured were caused by the negligence of the person operating the motor vehicle. Our team starts early on by building the most solid case for all of our clients. Some of the tasks we perform for our clients include but are certainly not limited to the following:
Investigating the scene of the accident
Gathering strong evidence in support of a victim's claim
Gathering documents from doctors, police, financial experts, and medical experts that detail what occurred and what is required moving forward
Work with experts who can recreate the accident to uncover critical details in support of a victim's claim
Aggressively negotiate full and fair settlements to ensure our clients are able to move forward in the best position possible
Provide trusted and aggressive legal representation in court whenever necessary
We understand the overwhelming challenges that injured cyclists, pedestrians, and their families face after a serious crash involving an automobile or other vehicle. At Halavanau Law Office, our team is waiting to take your call. We will discuss the specifics surrounding your accident to see if you have the right to pursue a claim. Call us to schedule your free consultation and protect your rights today. Our ultimate goal is to help victims and their families move to focus on recovery and let us handle the complexities associated with these types of complicated San Francisco Bay Area personal injury claims.
We work diligently to provide trusted, effective, and knowledgeable representation for our clients to ensure they are able to move forward and focus on their lives and their families. If you sustained injuries in a pedestrian accident as a result of a driver's reckless or negligent actions, contact our law firm at your earliest convenience to explore legal options available for you.
PEDESTRIAN COLLISION STATISTICS IN SAN FRANCISCO
The California Office of Traffic Safety recorded traffic fatalities in California were 3,798 in 2018 and 3,606 in 2019. This number shows a 5.1% decrease in deaths.
Pedestrian fatalities in 2018 and 2019 were 978 and 972, respectively, which showed a 0.6% decrease.
According to the city performance scorecards of San Francisco, there were 10 pedestrian accident fatalities in San Francisco in 2021. This is less than the previous four years, which tallied a total of 58 fatalities.
WHAT ARE PEDESTRIAN LAWS IN SAN FRANCISCO?
Obedience and knowledge of pedestrian laws will always keep you far from accidents. However, there are instances that these become unavoidable, especially in sudden accidents brought about by driver negligence.
Pedestrians have the right of way, especially when they are walking in their designated places. The marked crosswalks are there to tell drivers that pedestrians walk in these markers. Drivers have the responsibility to yield the right of way of pedestrians as provided by the California Vehicle Code.
Pedestrians have the responsibility to respect and be mindful of stop signs and that they shall see crossroads only when the pedestrian lights indicate the color green. They are also not allowed to cross in moving traffic.
If the pedestrian steps into an area where there is no junction or designated crosswalk, he or she must yield to vehicles on the road. The California law requires pedestrians to "exercise due care" for their safety and security. If a pedestrian crosses the road negligently, without yielding to the vehicles, it is jaywalking. Jaywalking bars the pedestrian from recovering damages.
WHOSE INSURANCE IS LIABLE FOR PEDESTRIAN ACCIDENTS?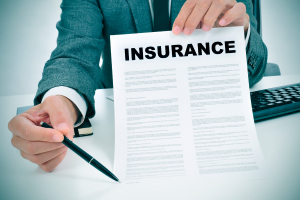 The insurance provider of the at-fault party usually covers the claims of the injured pedestrian. Insurance companies play a big role in the settlement of pedestrian accident claims. However, this is not an easy part of the process. In the negotiations, these companies will try to settle for a lesser amount.
In some circumstances, a pedestrian's uninsured motorist coverage under their own policy can apply if the driver at fault is uninsured. Thus, it becomes even more important to talk to an attorney in hit-and-run cases or those where the negligent driver does not have insurance.
Finally, if the insurance proceeds are not sufficient to recover for the pedestrian's injuries, a personal injury attorney may help you evaluate the feasibility of recovering personal funds from the negligent party.
The process of recovering from insurance companies can be tedious and requires evidence. Accident victims can avoid this if they hire a pedestrian accident lawyer who will negotiate with the insurance companies and gather the necessary evidence to support their case on their behalf. Thus, it greatly lessens the accident victim's burden as regards recovering compensation.
WHY DO PEDESTRIAN ACCIDENTS HAPPEN IN SAN FRANCISCO?
The majority of pedestrian accidents in San Francisco are caused by drivers who fail to yield the right of way to pedestrians. There are also many instances where drivers fail to watch for pedestrians at intersections, particularly while turning onto other streets.
Here are the other leading causes of pedestrian accidents in the San Francisco Bay Area:
Distracted driving: As drivers shift their attention to their cellphones and other distractions while driving, they will likely hit another car or a pedestrian increases.
Reckless driving – Negligent drivers who disregard stop signs, beat the red light, and ignore traffic signs cause pedestrian accidents in San Francisco. Driving recklessly or going over the speed limit puts everyone on the streets at risk, especially pedestrians who are not expecting an accident.
Illegal turns: Because drivers are busy looking out for other cars, they sometimes choose to disregard traffic lights and make illegal turns without noticing pedestrians crossing.
Speeding: Many pedestrian accidents happen because the car is going too fast that the driver has no time to stop or maneuver the vehicle accordingly.
Driving under the influence – When a person gets behind the wheel while drunk or high, he becomes more likely to lose control of his vehicle, putting everyone on the road in danger.
The majority of pedestrian accidents are completely preventable. If you were recently injured in a serious San Francisco pedestrian accident, working with an experienced pedestrian accident attorney in San Francisco will ensure you are able to hold distracted, reckless, and negligent drivers accountable for their actions behind the wheel.
MOST COMMON INJURIES RESULTING FROM PEDESTRIAN ACCIDENTS
When a motor vehicle accident occurs involving pedestrians, pedestrians are at a disadvantage due to the fact that they are not protected like people inside a vehicle. Many of these accidents result in knockdowns because the person outside of the vehicle suffered physical injuries due to being knocked down by the moving vehicle. Crashes involving pedestrians often result in serious injuries, including:
Traumatic Brain Injuries (TBI) – Traumatic brain injuries are devastating. Not only do these injuries often result in overwhelming pain and suffering, but they lead to permanent disabilities in some cases. Victims who suffer traumatic brain injuries are often forced to go through extensive therapy and spend months or even years in recovery.
Internal Injuries – Internal organs may also be damaged due to the high impact of the accident.  Many victims harmed in these accidents sustain ruptured livers or spleens, lung punctures, internal bleeding kidney damages, and other injuries that require extensive medical treatment.
Spinal Cord Injuries: Spinal cord injuries are extremely painful and complicated to deal with. Many victims who sustain spinal cord injuries are left with some degree of paralysis. Some victims remain permanently disabled while others are able to recover to some extent through therapy. Spinal cord injuries require extensive and costly medical treatment, which can be life-long.
Back and Neck Injuries: Victims involved in pedestrian accidents are at a heightened risk for sustaining herniated, ruptured, or slipped discs in accidents. Some victims suffer neck injuries, which can cause overwhelming pain and disability.
Bone Fractions: Skull fractures, broken collar bones, rib breaks, and breaks or sprains to the knees, hips, ankles, feet, arms, wrists, and pelvis can require surgery and therapy. These injuries are painful and debilitating and hinder victims' abilities to perform various tasks with ease.
Limb Loss or Amputations –The loss of a limb is particularly devastating. These life-changing injuries require a complete adjustment for victims. Many victims have to learn how to walk again or perform various tasks due to their new limitations.
Cuts and Lacerations: Being thrown or knocked down by a vehicle can result in serious cuts, scrapes, and lacerations. Many victims are left with permanent scarring and emotional damages due to these injuries.
STEPS TO DO AFTER A PEDESTRIAN ACCIDENT IN SAN FRANCISCO
If you are hit while walking along a sidewalk or marked crosswalk, you have been involved in a pedestrian accident. Be mindful and know the steps you should take after an accident. The following are the important steps to take right after a pedestrian accident:
Seek immediate medical attention – If you sustained serious injuries, call 911 and seek immediate help from first responders. You should prioritize this action to address your injuries right away and prevent further damage.
Contact law enforcement – The police report that the authorities will make is one of the pieces of evidence we can use in establishing your pedestrian accident claim.
Gather relevant information – This information includes the license plate of the car that hit you, the name of the driver, the make and model of the car.
Contact a pedestrian accident lawyer – A pedestrian accident lawyer is experienced in handling personal injury claims. From negotiating with insurance companies, gathering the pieces of evidence for your claim, and arriving at settlements with the at-fault party, a San Francisco pedestrian accident lawyer is very reliable.
COMPENSATION AVAILABLE TO PEDESTRIAN ACCIDENT VICTIMS
Victims who are injured in pedestrian accidents often face overwhelming financial burdens when trying to move forward. Depending on the extent of injuries, victims can often expect to pay tens of thousands of dollars for the medical treatment they will need to recover from their injuries.
Many victims are forced out of work to recover, enduring lost wages and work benefits. Victims who are forced out of work indefinitely can suffer from an extensive loss of earnings. It is crucial that victims are aware of all of the legal options available to them with regard to their injuries.
Working with a San Francisco personal injury attorney from Halavanau Law Office will ensure victims who are injured in accidents obtain the maximum amount of compensation available. We strive to help victims maximize their recoveries so they are in the best position possible to move forward after enduring severe and life-altering injuries.
Some of the damages our team helps victims collect after collisions include compensation for the following:
Past, current, and future medical expenses
Lost wages due to taking time off to recover
Lost earning capacity for victims forced out of work indefinitely
Disability benefits for victims permanently injured
Pain and suffering
Emotional distress
Loss of consortium
Working with an aggressive and competent personal injury attorney in San Francisco will ensure you receive the maximum amount of compensation available for your claim. Call for a free, no-obligation consultation with a skilled personal injury to see if you have the right to pursue a claim.
LIABILITY FOR MY PEDESTRIAN ACCIDENT IN SAN FRANCISCO
In most cases, the driver of the vehicle that strikes a pedestrian will be liable for all resulting injuries and damages. This means that you may seek compensation from the at-fault party or their insurance carrier for your injuries. Once you establish the negligence of the driver, you may recover all damages you have suffered.
If pedestrian negligence caused the accident, the liable pedestrian should not be entitled to full recovery since their negligence contributed to the accident. A San Francisco pedestrian accident attorney who has experience in dealing with this area of law can help you with the legal processes, assert your rights and achieve a successful outcome in your claim.
SAFETY MEASURES FOR PEDESTRIANS
Vulnerable pedestrians should be mindful of their safety while walking in public places. Safety measures should be observed to avoid serious injury. Here is a list of safety measures to keep pedestrians safe:
Crossing The Road In Marked Crosswalks – This safety measure aims to avoid accidents due to drivers failing to stop for pedestrians on the road. Visible crosswalks also allow drivers to yield on time.
Wearing Clothes with Bright Colors – Walking along sidewalks in the San Francisco bay area at night is very refreshing. To provide additional protection, be more visible by wearing bright colored shirts to let drivers know that you are present on the road.
Look out for Turning Cars – Drivers must be held accountable, especially when they fail to use signal lights. Look first and check if there are turning cars before crossing the road.
Walk Defensively – Always be ready to give way and stop for other pedestrians road users.
In a pedestrian accident case, pedestrian accident lawyers can establish that you exercised diligence as a pedestrian. This fact will point more to the negligence of the other party as the primary cause of the accident. Contact our personal injury lawyer for a free case evaluation today.
MOST CONGESTED STREETS IN CALIFORNIA
Congestion in the streets of California has been prevalent for years. Awareness as to the condition of these streets allows pedestrians to be more mindful as they walk. The following are the most congested streets in California:
Sacramento Street
Stockton Street
Clay Street
Washington Street and Waverly Place
California Street
Powell Street
Joice Street
19th Avenue
10th Street
WHY CHOOSE HALAVANAU LAW OFFICE FOR YOUR PEDESTRIAN ACCIDENT CLAIM
A pedestrian accident lawsuit requires the assistance of an experienced personal injury attorney. At Halavanu Law Office, we make sure that you recover the highest settlement or jury verdict possible. We have recovered millions in settlements and jury verdicts as favorable results for our clients. Here are the ways we can help you achieve these:
Proving liability – Establishing the liability of the at-fault party is very complex in some cases. Our experienced personal injury attorney offers professional legal advice as to your next action plan.
Settlement negotiations – Talking to the insurance company of the negligent party can be time-consuming. Our aim is to take the hassle out of the process and secure a settlement for you as soon as possible after proper records are collected and a comprehensive demand is presented.
Obtain compensation – We advocate on behalf of accident victims in San Francisco and throughout the Bay Area to ensure they are able to hold wrongdoers responsible and get the justice and compensation they deserve.
SAN FRANCISCO PEDESTRIAN ACCIDENT FAQs
CONTACT A HIGHLY EXPERIENCED SAN FRANCISCO PEDESTRIAN ACCIDENT LAWYER TODAY
Sustaining injuries in a serious pedestrian accident can have a life-altering impact on a person's life. The mental, emotional, physical, and financial consequences are often far-reaching.
Not only are injured victims impacted in nearly every aspect of their lives, but their families are often forced to bear the financial and emotional burdens as well. When victims sustain injuries in a pedestrian accident caused by the negligent actions of others, it is crucial that they reach out to a personal injury attorney in San Francisco as soon as possible.
Our team at Halavanau Law Office fights to help victims protect their legal rights after suffering injuries in auto accidents caused by the negligent actions of others. We advocate on behalf of accident victims in San Francisco and throughout the Bay Area to ensure they are able to hold wrongdoers responsible and get the justice and compensation they deserve.
If you sustained injuries in an accident, or your loved one lost their life, due to the negligence or reckless action of another person, contact our San Francisco personal injury law firm today at (415) 494-8535 to schedule a free, no-obligation case evaluation at your earliest convenience to see what legal options are available for you.